The Convention is only TWO weeks away — have you registered? 
We're spotlighting leaders on each of our issue teams each week until the Convention. You can see previous weeks here. 
On Tuesday, ONE Northside's Mental Health Justice Team testified to the Illinois State Senate Human Services Committee on behalf of SB353— our bill that would increase Medicaid reimbursement rates for community mental healthcare providers.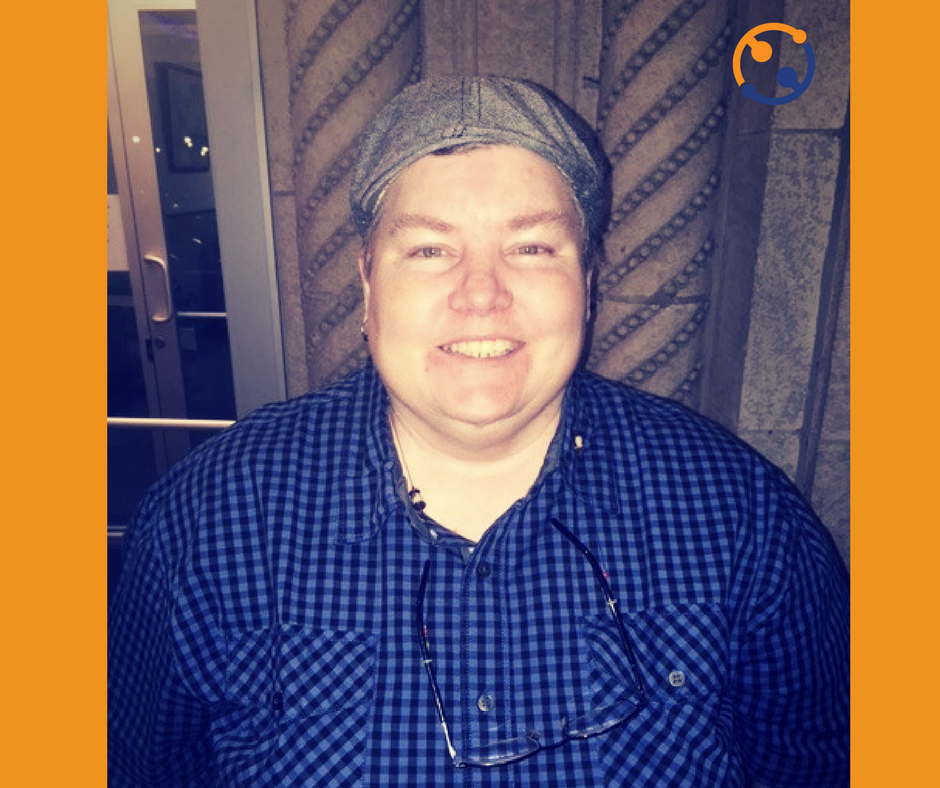 Sam Wickham, Mental Health Justice Leader
Sam Wickham, a ONE Northside community leader living with mental illness who has lost access to care because of inadequate Medicaid reimbursement rates, was one of the people who testified on Tuesday.
As Sam says, "Community-based mental healthcare literally saved my life. Just because you're poor or using Medicaid, should not mean that you cannot get adequate mental healthcare."
Low pay and instability has led many quality mental health providers to stop providing services to folks with Medicaid — when providers lack incentives to provide quality care, then those living with mental illness are left to suffer. Low reimbursement rates hinder patient access to care and limit the number of patients who utilize Medicaid providers are willing to see.  Our bill SB353, sponsored by State Senator Steans,would set Medicaid reimbursement rates at no less than 95% of analogous Medicare rates, a vital part of ensuring those receiving mental health services through Medicaid are not priced out of quality care.
Our team members shared their stories of the consequences of inadequate reimbursement rates, and the importance of community mental healthcare in their lives. We demanded that legislators take action to prevent people living with mental illness from falling through the cracks. Our team was backed by supporters throughout the state: our community submitted 67 witness slips in support of the bill, and after the hearing, Senator Biss, Senator Aquino, and Senate President Cullerton joined on as co-sponsors.
Sam, as part of ONE Northside's Mental Health Justice Team, is fighting for SB353 as a step towards our long term vision: universal health care, including mental health care, for all.
The name of our 2018 Convention is "Community Power, Community Solutions"  because our community has the solutions to problems on the North side of Chicago.
Through the power shown at our Convention, we put pressure on our elected officials that creates accessible, quality mental healthcare for all — and makes all of our community solutions a reality. Learn more about our Convention here. 
Join us May 6th — RSVP for Convention 2018.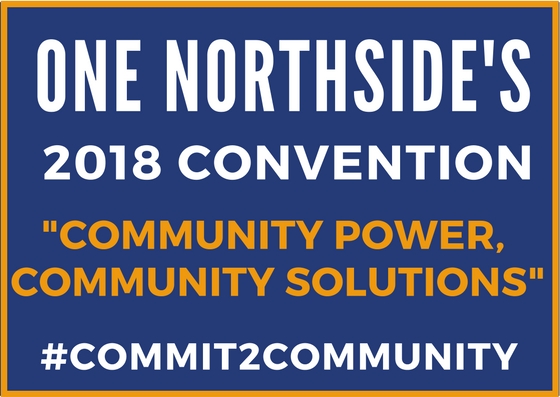 Sincerely,
The ONE Northside Mental Health Justice Team
PS — Check out our flyer here with updated logistics information in English, Spanish and Vietnamese.