The Convention is ONE week away — have you registered? 
We're spotlighting leaders on each of our issue teams each week until the Convention. You can see previous weeks here.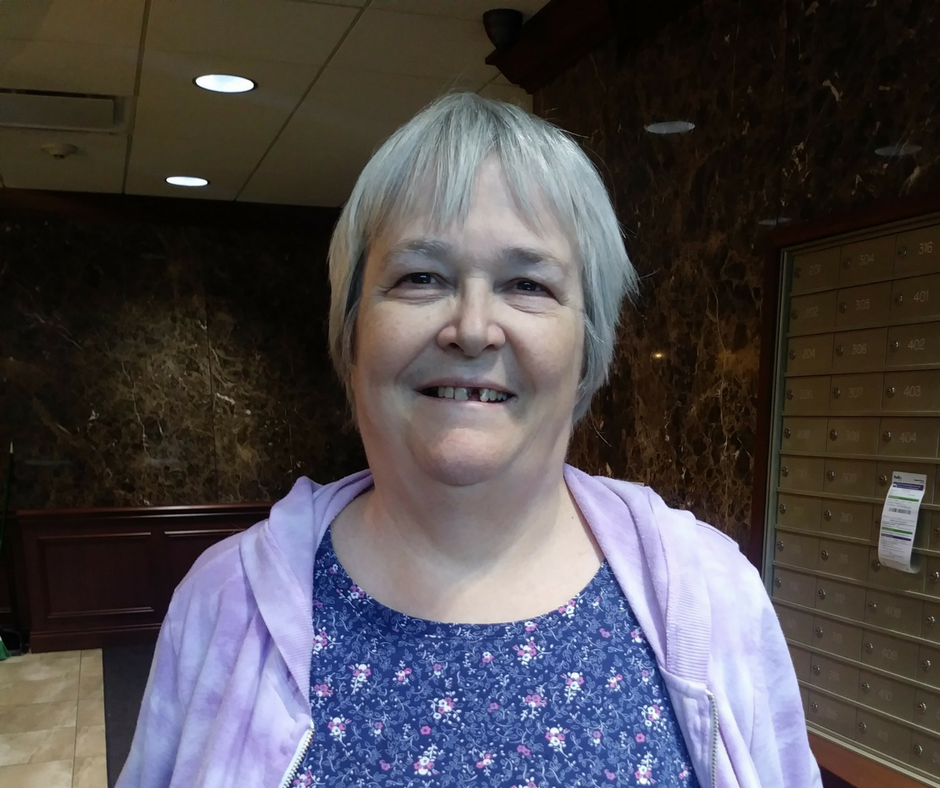 Bea Westrate, Economic Justice Leader
Bea Westrate is a long-time resident of Uptown. 23 years ago, Bea and her 6 year-old daughter found themselves homeless after she and her husband separated. She was unemployed and couldn't find a place to live that they could afford. After six months of homelessness, Bea and her daughter moved into Winthrop Tower, a now cooperatively-owned building subsidized by federal funding. After moving into Winthrop Tower, Bea was able to get back on her feet. "I'm grateful I found a place I could afford to live in," said Bea.
This is why Bea, as part of ONE Northside's Economic Justice team, is fighting for fairer tax policy and a state budget that fully funds public resources like housing, homelessness prevention services, education, and social services. Illinois is only one of seven states in the country to have a flat income tax, which means that someone making minimum wage pays the same income tax rate as millionaires and billionaires. The economic justice team is campaigning for a Fair Tax, where those with higher income would contribute more, relieving the tax burden of middle and working-class families. The team is also fighting to close corporate tax loopholes that allow big corporations to evade paying taxes and cheat the system at Illinois taxpayers' expense.
Illinois isn't broke – and communities on the North side and all over the state simply can't afford austerity.
"People who can afford to pay more should pay more, so that our schools are funded and everyone can access affordable housing," said Bea. "It's backwards. Right now corporations and the wealthy benefit from Illinois policy, while communities who need resources aren't getting them. It needs to be more balanced."
The name of our 2018 Convention is "Community Power, Community Solutions"  because our community has the solutions to problems on the North side of Chicago. The issues we face aren't intractable – and an Illinois that fully funds the public resources we all benefit from is possible.
Through the power we build at our Convention, we put pressure on our elected officials who make decisions about state funding – to ensure that corporations and the ultra-wealthy pay their fair share, so that we can live in a state where we all thrive. Learn more about our Convention here. 
Join us May 6th — RSVP for Convention 2018.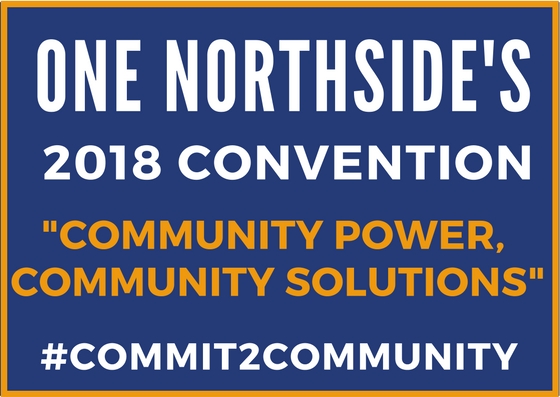 Sincerely,
The ONE Northside Economic Justice Team
PS — Check out our flyer here.
PPS — The more Thunderclap supporters ONE Northside can gather, the bigger our online power on the day of Convention becomes!  Join ONE Northside's Convention Thunderclap here.